Hi friends, this tutorial will help you to install official stock ROM On Galaxy A11.
The all new Samsung Galaxy A11 comes with endless amount of factory packed features, but here we are going to detail a very few only.
It has got a massive 6.4 inches TFT capacitive touchscreen display, 3GB RAM, 32GB storage, 13MP triple camera, finger print sensor, powerful 4000 mAh battery Li Po non removable battery, 1.8 GHz Octa core processor all in the price of a feature phone.
I would be more than happy to continue with it's specs here but today our objective is to install the stock Android 10 firmware on this feature rich Smartphone.
Please note that this tutorial is compatible only on Samsung Galaxy A11 SM-A115F and Galaxy A11 SM-A115M.
If you would like to have more Galaxy A11 tutorials please click the link below;
So lets proceed with the steps.
However before proceeding please make sure that you have made a complete backup of your phone storage so that you can recover from a worst case scenario. SamsungSFour.Com will not be liable under any circumstance for loss of data or bricking your device. Please proceed at your own risk.
Steps To Install Official Android 10 Stock ROM (One UI 2) On Galaxy A11 Using the Odin app

1. First you need to download and install the Samsung USB drivers. You can do that it from the below link;
2. Now we need to enable the developer options, USB debugging and perform the OEM unlock on your A11.
To enable "Developer Options" on your Galaxy Smartphone goto Settings>About phone>Software Information, and tap on the "Build number" 10 times until you get a message that you are a "developer.". Now you will see an additional menu entry in the "Settings" menu called "Developer Options" as shown below.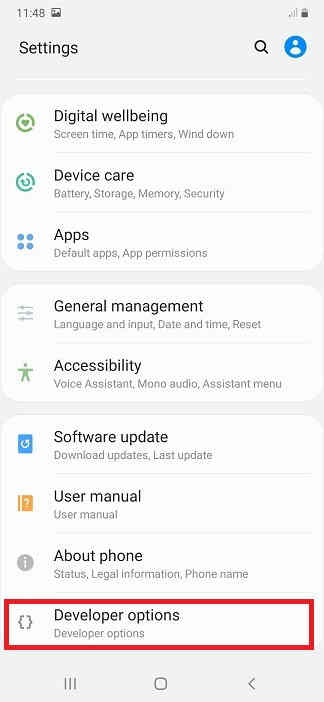 Once you have enabled the "Developer Options" tap on it and you will see a similar screen as shown below (These are from One UI 2.0, if your UI version is something else slight difference maybe there).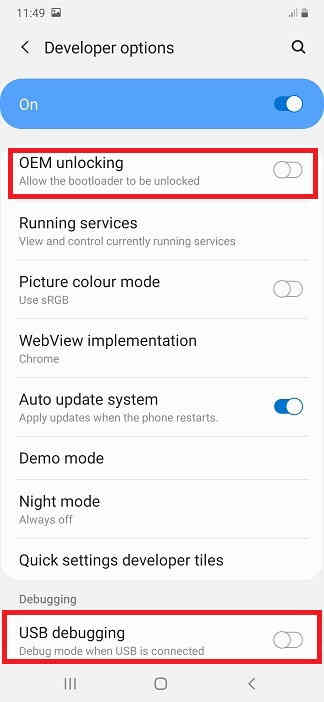 Now tap on "OEM unlocking" and "USB debugging" to enable it. If  you get a popup warning, tap enable if you would like to proceed.
You may also check this video if you have any doubt about the above process.
3. Once done you need to download the firmware files and the Odin app from the below links.
Please download the files corresponds to your device from the below links;
You may need to login/create a free account to download the files from the 3rd party website. Also make sure that your phones bootloader is not locked by any carrier, if so please unlock it first before proceeding with the firmware installation.

Once downloaded please extract it and you will get similar files like given below;

4. Now download the Odin app from the below link or download the latest version of Odin;
When the download has finished please extract the file to your PC desktop and open the "Odin..xxx.exe" file.
5. In the next step you need to enter your Galaxy A11 into the "download mode".
For that first you need to switch of your Galaxy A11. Now switch it back on and when you see the "Samsung" logo on the screen press and hold "Volume Down + Volume Up" and connect your mobile with your PC using a USB data cable.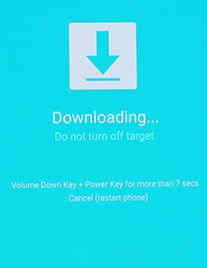 Now when you get the above warning message on your phone screen press "Vol Up" button to enter into the "Download Mode". You may also try this video tutorial if you have any confusion which uses a different method. The demo phone used here is M30s.
6. Now go back to your Odin window which looks like the below screenshot;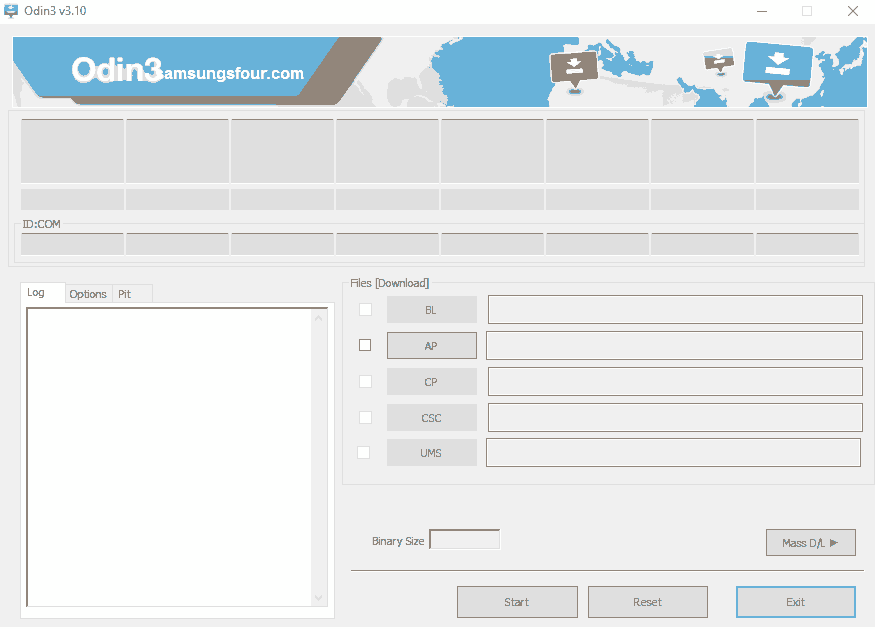 In the next step select the extracted firmware files (done in step-3) corresponding to each buttons in the odin app. For example click on button "CP" and select the extracted firmware file which starts with "CP". Same way click on "AP" and and select the extracted firmware file which starts with "AP". Similarly, add BL file in the BL button.
If you want to factory reset while you install stock firmware select the file which starts with "CSC" file for the CSC button, otherwise, load the "HOME_CSC" instead.
Make sure F.Reset.Time and Auto Reboot option are the only ones checked in the Odin's "Options" tab.
If you don't want the previous data on your phone please skip the last button on Odin which is "UMS" or "USERDATA".
7. Once everything is done as said above, click the "Start" button in the Odin app and wait for the flashing process to get completed. Finally when it's done your Galaxy A11 will reboot and you will get a "Pass" message from the Odin app.
That's it, finally you have successfully installed Android 10 firmware on your Samsung Galaxy A11.

However if you got any Odin error while installing the firmware please try the below tutorial to resolve it.
Normal queries for this tutorial
How To Manually Install Official Stock ROM, Android 10 On Galaxy A11 SM-A115F?
How To Manually Install Official Stock ROM, Android 10 On Galaxy A11 SM-A115M?
If you have faced any issues while trying to install Android 10 on Samsung Galaxy A11, please feel free to post it in the comment section below, don't worry I will help you as fast as I can.
If "How To Install Official Stock Android 10 On Galaxy A11?" tutorial really helped you, please give a like/share on social networking websites by using the below given buttons.