This article will list out all the top 10 features Of Samsung One UI.
The legendary Samsung's Touch Wiz has given way to the all new One UI with amazing state of the art features. The latest Galaxy S10, S10+ and the S10e are the ones to get the One UI first, unless you are beta tester.
What All Older Galaxy Smartphone Models Are Getting The One UI Update?
The One UI will be soon available on Samsung's earlier flagships phones like the Samsung Galaxy Note 9, Galaxy Note 8, Galaxy S8 and S8+, Galaxy S9 and Galaxy S9+.
The One UI is well tailored for phones with larger screens which enables them to be operated one handed. So no more beating around the bush or boring stuff, lets gets straight to the point now.
Top 10 Features Of Samsung One UI
1. One Handed Use
The main drawback of monstrous screened phone are that they are very difficult to operate with a single hand. But Samsung has solved this problem with the all new One UI while all other manufactures are still struggling to give a good user experience for their larger screened phones.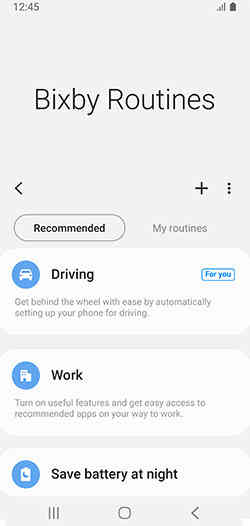 Image Credits: Samsung Electronics
If you look at the above screenshot you will be able to see that the header section is much bigger than the below ones. This is a knowingly done act by Samsung's One UI to reduce the below area so that where ever you need to change settings or a go to sub menu your fingers are well reached.
2. Night Mode
In Samsung's older Touch Wiz UI they failed to include a dark theme which can be used in the night time. But don't worry folks as they have solved it in the One UI. If you enable the "Night Mode" in One UI then the backgrounds will be automatically changed to black like shown in the below screenshot.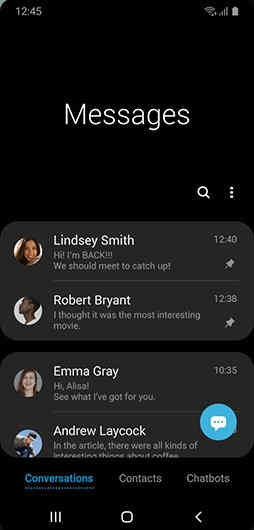 Image Credits: Samsung Electronics
3. Animation Control
In One UI you can tweak the animations to improve the device performance. It's almost similar like what we do in the Windows desktop OS.
4. Full Screen Gestures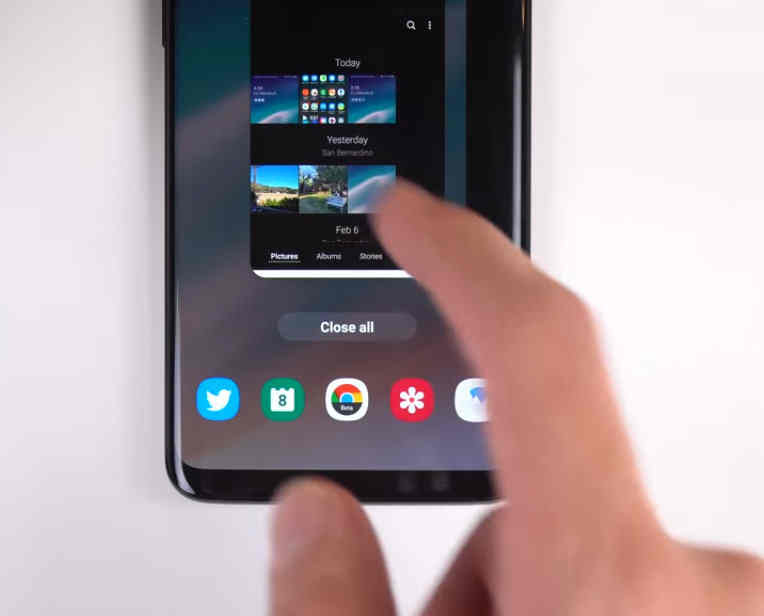 Image Credits: HowToMen Youtube Channel
The full screen gestures are almost similar to the iOS UI. This is an amazing feature which enables us to navigate using the gestures from the home screen. These gestures can be customized to your liking.
5. RCS Messaging
RCS messaging is somewhat similar to WhatsApp or iOS messaging but with enhanced features. With RCS messaging you can send large files, high quality images and much more through chat. Also you will be able to see whether your friend has read your message. There will be "read" under your message like that in WhatsApp messaging.
6. Quick Settings Panel
With this you can expand the navigation swipe menu to a larger menu with lot of menu icons. You can directly go to each settings option from the menu without going to the actual "Settings" menu.
7. Lift To Wake
It's same as you already thought. Your phone's display will automatically turns on after you pick it from a, for example table. This can be set from "Settings->Advanced Features-> Motions And Gestures".
8. Recent Page
From this, you can browse through all the pages you have recently browsed. All the recently browsed pages will be shown vertically.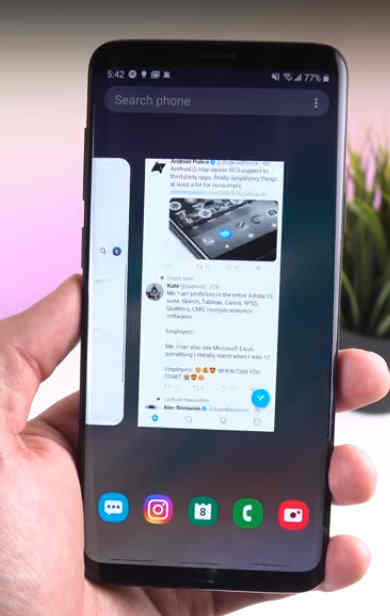 Image Credits: HowToMen Youtube Channel 
9. Custom Overlay Support
Custom overlay support can be customized using the various themes available on Google Playstore. There is a rumor that Google will stop support for custom themes in the coming updates.
10. New Icons Pack
A new stock of Samsung App icons comes with this UI which are refreshing and elegant on your latest Samsung Android Smartphone.
Normal Queries for Top 10 Features Of One UI

What are the 10 best features of Samsung's latest One UI?
Is One UI the Samsung Latest UI after Touch Wiz?
One UI Vs Touch Wiz
What is One UI?
All new features of Samsung One UI
If you have faced any issues or you have suggestions to improve this post please feel free to comment below.
If "Top 10 Features Of Samsung One UI You Should Know About" article really helped you, please give a like/share on social networking websites by using the below given buttons.