Hi folks, this tutorial will list out all the Samsung Galaxy A9 Secret Codes or hidden menu codes right to your finger tips.
Image Credits: Samsung Electronics
The Samsung Galaxy A9, the latest Android Smartphone in the "A" series is an absolute monster with 6 Inch Super AMOLED capacitive touchscreen display, 3GB RAM, 13MP rear and 8MP front camera, octa core processor and what else is not there, almost everything. Sorry guys I am not going further into it's detailed specs but will explain you about it's secret codes, almost all of them. If you still want to know it's detailed specs, you can have it by following the below given link.
Please refer the below given snapshot for reference.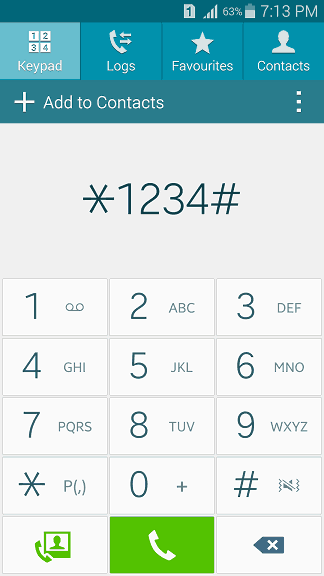 Just type the code to your normal dialing keypad, the code will just execute.
If you are still confused please have a look at this demo tutorial video.
All Secret Codes Of Samsung Galaxy A9
To Check  Hardware Version  : *#2222#
To Check  IMEI number : *#06#
To Check Smiley: *#9125#
To lock the phone: #7465625*782*Code#
To Check Storage Capacity: *#8999*636#
To Check   Diagnostic configuration : *#9090#
To Check  Dump mode : *#9900#
To Check  General Test Mode : *#0*#
To Check  Quick Test Menu : *#7353#
To Check  Software and hardware info : *#12580*369#
To Change USB Settings:  *#0808#
To To Check  Audio Loopback Control : *#0283#
To To Check  software version: *#1111#
To Show  Camera Firmware Menu: *#34971539#
To Check  TSP / TSK firmware update : *#2663#
To Check  Audio Loopback Control : *#0283#
To Check  Battery status ADC, RSSI reading : *#0228#
Secret code to Camera Firmware Update : *#34971539#
To Check  GSM status information : *#0011#
To General Defense, Code Erased: #*3353#
To Check  Product code : *#272IMEI#*
To Check Watch dog ON/OFF: *#8999*364#
To Wap Reset: *2767*927#
To Reset Camera (Deletes all photos): *2767*226372#
GPRS Switch: #*2077#
White Screen: #*7666#
To Sleep Deactivate/Activate: #*7693#
To Check Voltage: #*7986#
To Activate/Deactivate GSM: #*7666#
To Format Flash Volume: #*3676#
If any of the codes are not working or you have any Galaxy A9 useful codes with you which are not published here, please feel free to post it in the comment section below so that everybody will benefit from it.
If "Samsung Galaxy A9 Secret Codes" tutorial really helped you, please give a like/share on social networking websites by using the below given buttons.