Here is a simple fix for the issue Call Recording Stopped on your Samsung Galaxy Smartphone all of a sudden, whether it's One UI or TouchWiz. Call recording can be stopped due to a number of reasons, like a corrupt app, after a recent firmware update or after installing True Caller app. We recommend to uninstall Truecaller app fully in order to make the call recording feature work properly.
What ever the issue we have the solution, so don't need to worry.
I came to the idea of writing this tutorial, because recently I have also experienced this issue myself on my Galaxy Smartphone. My phone was already enabled with the automatic call recording as mentioned in the below tutorial.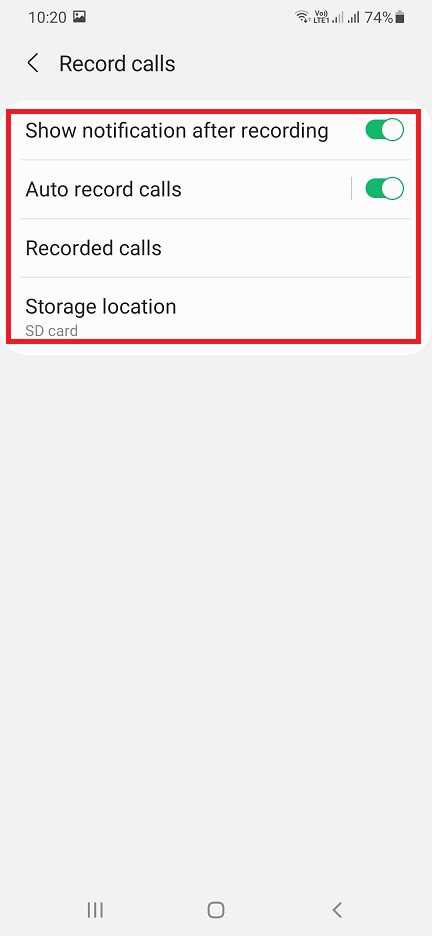 It was working fine for couple of months also. Then suddenly I noticed that the calls are not getting recorded. So I thought of solution on how to resolve it?
I searched and tweaked and finally found a working solution which is mentioned as steps in the below tutorial.
Steps To Resolve / Fix Call Recording Stopped On Samsung Galaxy Smartphone
1. First please open your app drawer and tap on "Settings".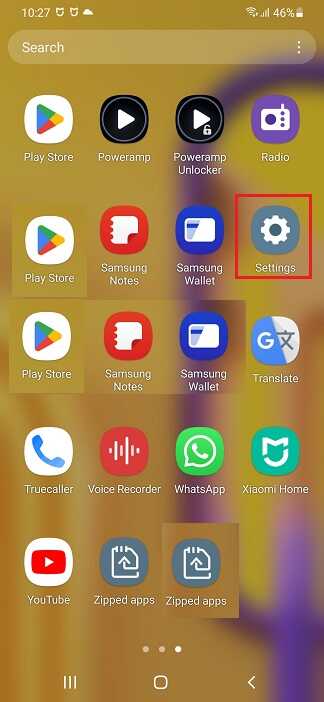 2. Once you open the "Settings" you will get a similar page like shown below. Now scroll down until you see the "Apps". Now tap on it.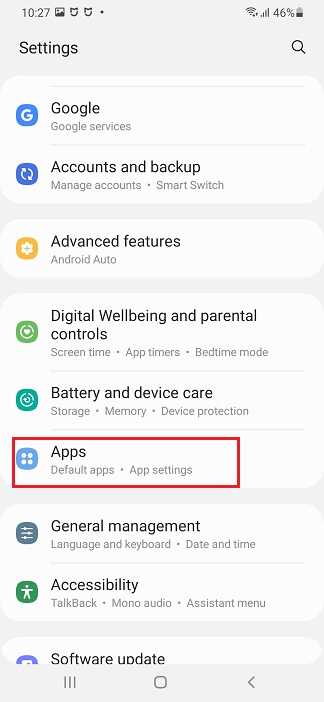 3. Once tapped you will get the below page with all the apps on your Samsung Galaxy Smartphone. Now scroll down and find the "Phone" app. Once found tap on it to open it's settings.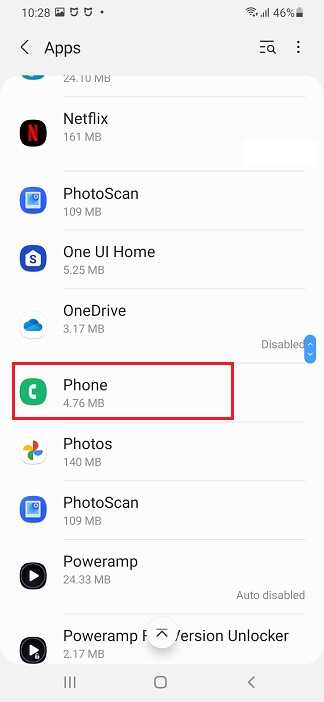 4. Now you will get the below page. Here scroll down and tap on the "Storage".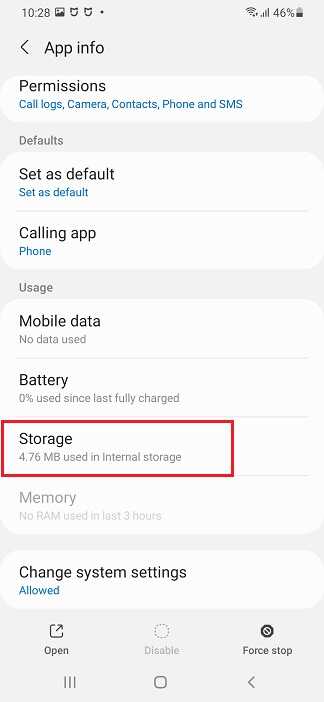 5. Now in "Storage" options tap on "Clear Data".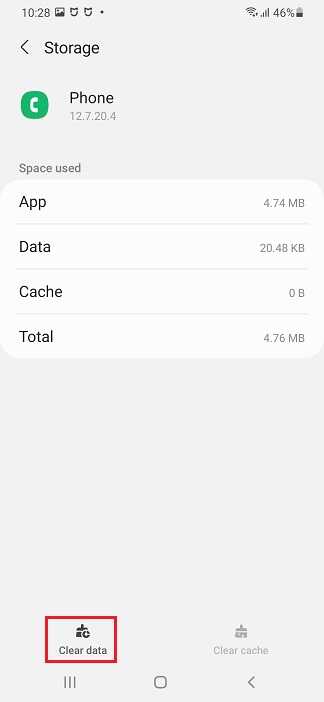 That's all. Now your call recording will start again. You may cross check using the below tutorial;
to confirm the automatic call recording is still enabled on your phone.
If it still doesn't work try disabling the Wifi Calling.
Hope this tutorial helped.
Compatible Samsung Galaxy Smartphones
M02s, M02, M62, M12, M42 5G, M32, M21 2021, A02s, A32 5G, A02, A32, A52 5G, A52, A72, A22, A22 5G, A12 Nacho, A52s 5G, A03s, Xcover 5, F62, F02s, F12, F52 5G, F22, S21 5G, S21+ 5G, S21 Ultra 5G, Note20, Note20 5G, Note20 Ultra, Note20 Ultra 5G, S20 FE, S20 FE 5G, S21 5G, S21+ 5G, S21 Ultra 5G, S21 FE 5G, S22 5G, S22+ 5G, S22 Ultra 5G and S20 FE 2022, A21s, M31 Prime, M51, Z Fold2 5G, M31s, M01, A51 5G, Tab S6 Lite, A Quantum, J2 Core (2020), A42 5G, A51 5G UW, A71 5G, A51 5G, A21, Tab S6 Lite, M11, A31, A41, M21, A11, Xcover FieldPro, Z Flip 5G, M31.
S23, S23+, S23 Ultra, S20 Ultra 5G, S20 Ultra, S20+ 5G, S20+, S20 5G UW, S20 5G, S20, Z Flip, Tab S6 5G, M21, M11, M01, M01s, M01 Core, M31s, M51, M31 Prime, M21s, M02s, M02, M62, M12, M42 5G, M32, M21 2021, M32 5G, M52 5G, M22, M23, M33, M53, M13, M13 (India) and M13 5G, Xcover Pro, Note10 Lite, S10 Lite, A01, A71, A51, Xcover FieldPro, A70s, A20s, M30s, M10s, Fold 5G, Fold, Tab Active Pro, A90 5G, A30s, A50s, Note10+ 5G, Note10+, Note10 5G, Note10 and Xcover6 Pro, Galaxy A10s, A10e, Tab S6, Tab A 8.0 (2019), Xcover 4s, A2 Core, Watch Active, View2, S10 5G, S10+, S10, S10e, M40, M30, M20, M10, A80, A70, A60, A50, A40, A30, A20e, A20, A10, Tab S5e, Tab A 10.1 (2019) & Tab A 8.0 & S Pen (2019).
Normal Queries
How to fix call recording stopped on galaxy smartphone Samsung
Call recording not working in Samsung
Samsung call recording missing
How to find call recording in Samsung?
How to enable call recording in Samsung?
How to resolve call recording not working on Galaxy Smartphone?
How to fix call recordings not working
If you have faced any issues while fixing call recording on your Galaxy Smartphone, please feel free to contact us, don't worry we will help you as fast we can.
If "How To Fix Call Recording Stopped On Galaxy Smartphone?" tutorial really helped you, please give a like/share on social networking websites by using the below given buttons.