Hi guys, this tutorial will help you to factory reset your Samsung Galaxy A11 From Settings, Recovery and using the secret code.
The Galaxy A11 comes with an enormous 6.4 inches TFT capacitive touchscreen display, 3GB RAM, 32GB storage, 13MP triple camera, finger print sensor, powerful 4000 mAh battery Li Po non removable battery, 1.8 GHz Octa core processor all in the price of a feature phone.
When it comes to the A11 variants, it's Galaxy A11 SM-A115F (international version) and Galaxy A11 SM-A115M.
Now lets come to our main objective here which is to factory data reset/hard reset the Galaxy A11 SM-A115F and SM-A115M from settings, the recovery mode and by using secret code.
Before proceeding with the steps lets get an idea, why do we need to hard/factory data reset your Galaxy A11 and what is the whole process.
What is a Factory Data Reset/Hard Reset?
A Factory data reset or hard reset will bring back your phone to the way it came from the factory. It will erase all your personal data and settings including but not limited to apps, contacts, messages, call logs, photos etc.
Why do we need to Factory Data Reset/Hard Reset and what are the benefits of it?
Factory Data Reset/Hard Reset will come in handy in situations were phone is lagging. sluggish in performance, facing app crashes frequently, getting error message that certain apps can't be installed etc. The main and most disturbing condition can be a bootloop after a firmware upgrade or root installation.
A periodic factory data reset may improve your phones performance because it will remove unwanted data accumulated overtime. But always remember to take a backup of all your phone data before performing a Factory Data Reset/Hard Reset.
Now lets proceed to the steps.
Before proceeding make sure that you took complete backup of all your apps, contacts, notes etc before resetting your Galaxy A11.

There are three different methods are available for resetting your Samsung Galaxy A11. So lets split the process based on different methods.
Steps to Hard/Factory Data Reset a Samsung Galaxy A11

1st Method:
1. Hard Resetting Samsung A11 From Settings Menu

To reset your Galaxy A11 from the settings menu please follow the path, Settings->General Management->Reset->Factory Data Reset->Reset.
For some this maybe a little bit difficult to digest so we have all the screenshots which will give you a visual idea about resetting your A11.
1. Tap on "Settings".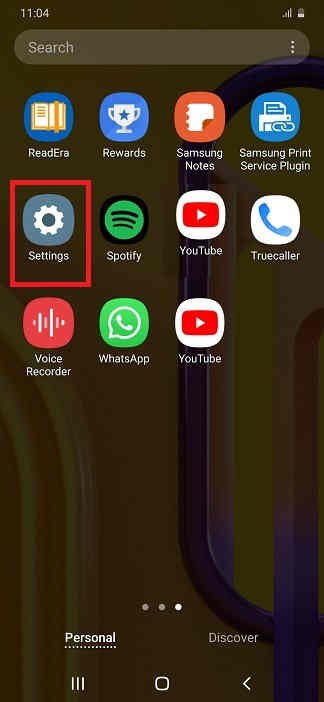 2. Tap on "General management".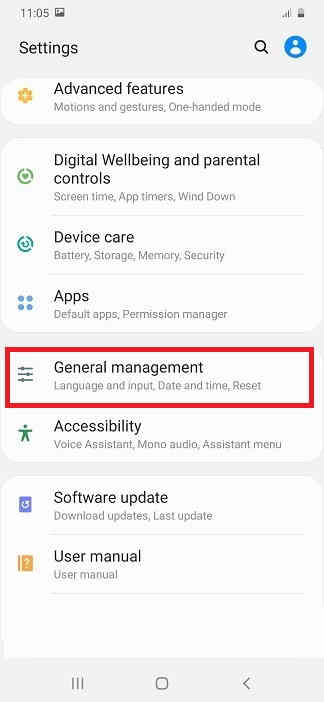 3. Tap on "Reset".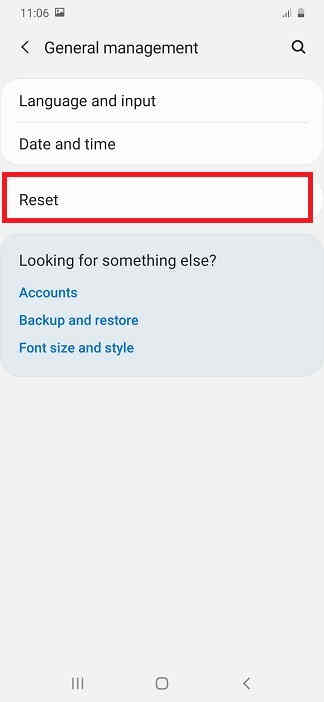 4. Tap on "Factory data reset".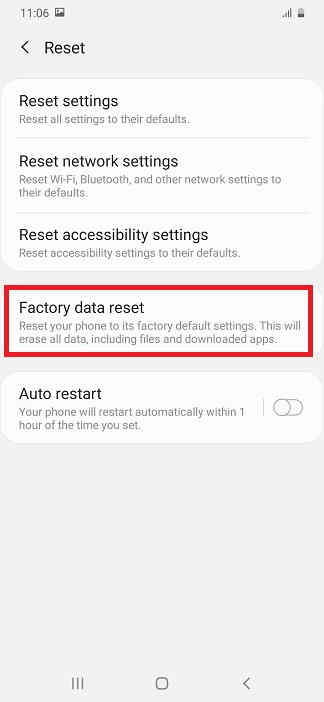 5. Now here tap on "reset" button at the bottom. Your will be asked to enter the phone's unlock PIN. Just enter it to reset our device.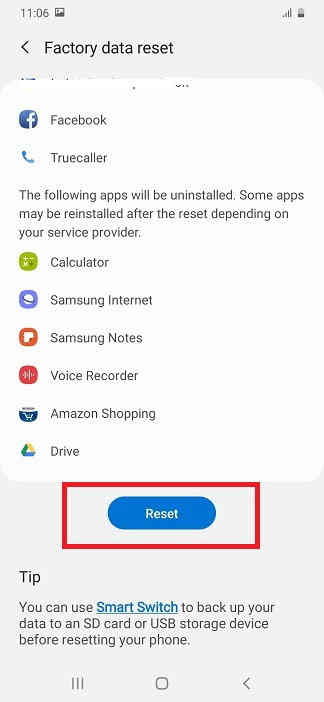 2nd Method:
2. Hard Resetting Samsung Galaxy A11 From The Recovery Menu
For this first you need to switch of your Galaxy A11. Then you need to press and hold the "Vol Up"+"Power" buttons at the same time and need to release the "Power" button once you see your phone's model on your screen while holding to the "Vol Up" button. Now you will be entered into the android recovery which will be similar to the one shown below.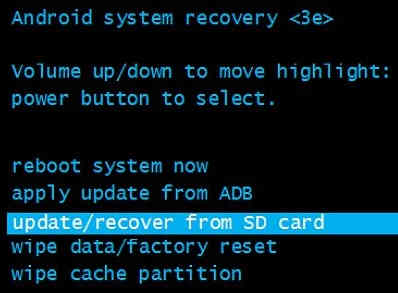 Now here select the option "wipe data/factory reset". You can use the "Vol Up" and "Vol Down" buttons to toggle through the options and "Power" button to confirm a selection.
3rd Method
3. Hard Resetting Samsung Galaxy A11 using the Secret Code
This is the 3rd and the final method to factory data reset/hard reset your Galaxy A11. This method uses a secret code for that.
And the code is: *2767*3855#
For some models this code does not work so don't panic if the code is not working for you. You still have other two methods right.
Also this code may not ask for confirmation so be very cautious while entering this code.
Normal queries for this tutorial
How to hard reset Samsung Galaxy A11 SM-A115F and Galaxy A11 SM-A115M?
How to factory data reset Samsung Galaxy A11?
How to factory/hard data reset Samsung Galaxy A11 using a secret code?
If you have faced any issues while trying to factory data reset/hard reset your Galaxy A11, please feel free to post it in the comment section below, don't worry I will help you as fast as I can.
If "How To Factory Reset Galaxy A11 From Settings, Recovery & Code?" tutorial really helped you, please give a like/share on social networking websites by using the below given buttons.