Hi friends, this tutorial will list out all the secret codes of Samsung Galaxy Note9 and it's Hidden Menu.
The Samsung Galaxy Note9 is a mind blowing Smartphone from the Koreans with amazing specs. It comes with 8GB of RAM (can you believe it, my old laptop had only 4 GB RAM :)), huge 6.4 inches Super AMOLED capacitive touchscreen display with Corning Gorilla Glass 5 protection, the latest Android 8.1 (Oreo) firmware, water proof body and a lot more.
OMG! where are we going, this is not a spec review, but an article on possible secret codes of this mighty phone :), so lets advance to that.
Before proceeding further lets get an idea about, what are secret codes.
What are secret codes?
Secret codes are hidden codes on Android Smartphones which will enable you to configure or to get information which is not possible normally. It's always risky to play with secret codes without knowing what it will do to your phone, so be cautious.
Please note that these codes may not work on carrier locked phones unless their bootloader is unlocked. This applies to some phones after firmware/security updates also so don't get panicked if some codes are not working.
How to execute a secret code on Galaxy Note9?
To execute the secret codes jut type in the code as shown below and it will run automatically if it's compatible for your phone. Some codes will not work even if it's for your model, there can be many reasons like locked bootloader, carrier lock etc..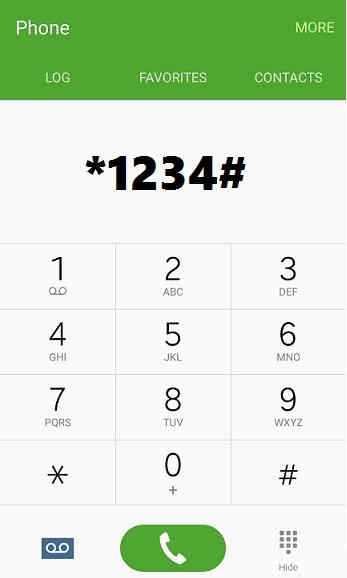 e T
If they are not working don't panic, because some codes will only work on some firmware versions, if the firmware is updated in the mean time the code may not work.
All Secret Codes of Galaxy Note9
*#06# (IMEI)
*1234# (Firmware Information)
*#0842# (Vibration Motor Test)
*#9090# (Diagnostic information)
*#7780# (Factory Data Reset (all phone data will be erased))
*#8736364# (OTA Update Menu screen)
#*2562#, #*3849#, #*3851# and  #*3876# (All codes for restarting the phone)
*#0011#, *#32489# (Service Mode)
*#7284# (USB I2C Mode Controlling Panel)
*#0673# (Audible Test)
*#872564# (T control the USB Logging)
*#9900# (System dump mode)
*#1575# (To manage GPS menu)
*#7412365# (Camera Firmware Std Menu)
*#0228#  (To get Battery status)
*#12580*369# (To check software and hardware information)
*2767*3855# (Full Factory Reset (no confirmation))
*#0*# (Hardware diagnostic tests)
*#7353# (Quick Test Menu)
Video Tutorial
If you are still confused please have a look at this demo tutorial video.
Normal queries for this tutorial
What are the possible secret codes on my Samsung Galaxy Note 9?
Complete secret codes of Samsung Galaxy Note 9
If any of the codes are not working or you have any Samsung Galaxy Note9 useful codes with you which are not published here, please feel free to post it in the comment section below so that everybody will benefit from it.
If "All Secret Codes Of Samsung Galaxy Note9" tutorial really helped you, please give a like/share on social networking websites by using the below given buttons.