Hi friends, this tutorial will list out all the Galaxy A8 (2018) and Galaxy A8+ (2018) Secret Codes.
Image Credits:  Samsung Electronics
The Samsung Galaxy A8 2018 and Galaxy A8 Plus 2018 are the latest from the "A" series of Android Smartphones from the Korean mobile phone giant. As you all know the "A" series comes under the "middle class" family of Samsung Galaxy Android Smartphones which doesn't' have any compromise in performance though but comes in much budgetary price than the "S" series.
A brief intro to A8 Series Specs
Here the A8 is equipped  with a 5.6 inches Super AMOLED capacitive touchscreen display while the A8+ with an enormous 6.0 inches Super AMOLED capacitive touchscreen display. Both of them are IP68 certified and stocked with Android 7.1.1 Nougat firmware in it's hood. The rest of the specs are like "cloned", 4GB RAM, 16MP Camera, Octacore 2×2.2 GHz Cortex-A73 and 6×1.6 GHz Cortex-A53 processor, Mali-G71 GPU, Bluetooth 5.0 connectivity, Finger Print sensor etc.
OMG! where are we going, actually this tutorial is neither a review nor a specification chart, but the secret codes which can be run on these beauties.
Before proceeding further please get an idea on what a secret code is by reading the description below first if you are new to all this.
What are secret codes?
Secret codes are hidden codes on Android Smartphones which will enable you to configure or to get information which is not possible normally. It's always risky to play with secret codes without knowing what it will do to your phone, so be cautious.
Please note that these codes may not work on carrier locked phones unless their bootloader is unlocked.
How to execute a secret code on your Samsung Galaxy A8 (2018) or Galaxy A8 Plus (2018)?
To execute the secret codes jut type in the code as shown below and it will run automatically if it's compatible for your phone. Some codes will not work even if it's for your model, there can be many reasons like locked bootloader, carrier lock etc..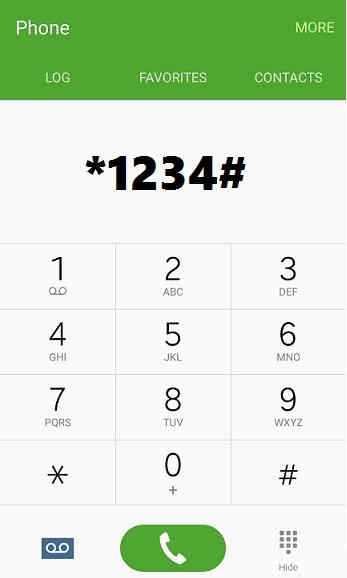 Please note that some or all of the codes will not work after some firmware updates.
You may also have a look at this demo tutorial video.
All Secret Codes Of Samsung Galaxy A8 (2018) And Galaxy A8 Plus (2018)
*#0011#, *#32489# (Service Mode)
*#06# (IMEI)
*#12580*369# (To check software and hardware information)
*#9090# (Diagnostic information)
*#9900# (System dump mode)
*#7412365# (Camera Firmware Std Menu)
*#0228#  (To get Battery status)
*#7353# (Quick Test Menu)
*2767*3855# (Full Factory Reset (no confirmation))
*#0*# (Hardware diagnostic tests)
*#7780# (Factory Data Reset (all phone data will be erased))
*1234# (Firmware Information)
*#0842# (Vibration test)
*#2222# (To Show  HW Version)
*#0782# (Real Time Clock Test)
If any of the codes are not working or you have any Samsung Galaxy A8 (2018) or Galaxy A8+ (2018) useful codes with you which are not published here, please feel free to post it in the comment section below so that everybody will benefit from it. Also please don't forget to like it if helped.
If "All Galaxy A8+ (2018) And Galaxy A8 (2018) Secret Codes" tutorial really helped you, please give a like/share on social networking websites by using the below given buttons.