Here we have came up with all the possible secret codes of your favorite Samsung Galaxy Grand 2. These codes are compatible on all Galaxy Grand 2 variants like Samsung Galaxy Grand 2 SM-G7102 (Dual SIM) and Samsung Galaxy Grand 2 SM-G7105 LTE.
How to execute these codes on your Samsung Galaxy Grand 2?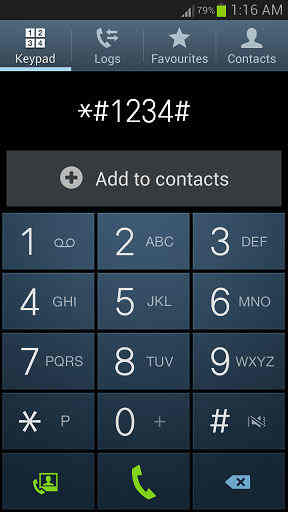 Just type in the codes as shown in the above image, the codes will just execute.
Complete Samsung Galaxy Grand 2 Secret Codes
To show IMEI Number *#06#
To enter General test mode: *#0*#
To show Phone Utility: *#7284#
To self test each component of your phone.: *#7353#
To enable disable long press shutdown: *#7594#
To do Audio, packet, loopback test: *#0283#
To do Real Time Clock Test: *#0782#
To do Vibration test: *#0842#
To Show  HW Version *#2222#
To Show Camera Firmware settings *#34971539#
To Show Sysdump, log files: *#9900#
To Show  Battery Diagnostics: *#0228#
To Show Function testing: *#7353#
To Show  Service Mode Menu: *#197328640# or *#0011#
To Show  Camera Firmware Menu: *#34971539#
To unlock PUK code (Execute from Emergency dial screen): **05***#
To enter ServiceMode: *#0011#
To show Battery status: *#0228#
To show Touchscreen firmware version: *#2663#
Video Tutorial
If you are still confused please have a look at this demo tutorial video.
Further, if any of the codes are not working or you have any other useful codes with you which are not published here, please feel free to post it in the comment section below so that everybody will benefit from it.
If "Samsung Galaxy Grand 2 All Secret Codes" tutorial really helped you, please give a like/share on social networking websites by using the below given buttons.