Hi guys, this tutorial will help you to root your Samsung Galaxy A6 SM-A600F running on Android 8.0 Oreo firmware using the CF AutoRoot method.
The Samsung Galaxy A6 2018 is a powerful Smartphone from the Koreans which adds more power to it's "A-Series" android standup. This amazing phone comes with a 5.6 inches Super AMOLED capacitive touchscreen display, 4 GB RAM, Octa-core processor, 16MP camera, Non-removable Li-Ion 3000 mAh battery and much more.
If we go further into the spec details this article will not be enough for it, so lets get straight to our main objective which is rooting this marvelous Smartphone. As you already know this tutorial will help you to root your Samsung Galaxy A6 2018 SM-A600F running on the Android Oreo 8.0 firmware.
Please note that you need to take a backup of your complete files on your phone memory, just a precaution for worst case scenario. Also please keep in mind that the rooting will void your warranty. SamsungSFour.com is not liable for any damage caused as a result of this tutorial.
If you are interested in other Galaxy A6 tutorials please check them out below;
You can also use the above tutorial to go back to the original factory condition if something went wrong during the rooting process.
Steps To Root Samsung Galaxy A6 SM-A600F running on Android Oreo 8.0 using CF AutoRoot
1. Please download the root file from the below link (Please use the comment form below to report broken download links).
2. Once downloaded please extract it to your PC desktop. The below screenshot shows the the extracted contents, which will be similar to the original one.

3. Now enable USB debugging mode on your phone. Please follow the below tutorial to enable USB Debugging on your phone. However the below tutorial is not particular for the Oreo firmware but the procedures will be somewhat similar.
4. Once done please switch of your phone and enter it into the "Download mode". To enter into download mode press and hold the"Vol Down"+"Volume Up"+"Power" buttons at the same time until you see a warning screen like shown below. When you get the warning screen please press "Vol up" to continue and enter into the download mode.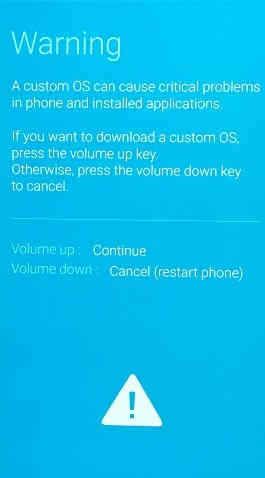 You may also try the below given tutorials for more detailed steps.
Once done please install the Samsung USB drivers from the following link.
5. Now open the "image" folder (from the earlier downloaded files) and you will see a file named "image.tar.md5" like shown in the screenshot below.

6. Once done go back to the main folder and you will see folders and files like in the below image.

7. Now please open the "tools" folder and run the "Odin.exe" file from there.

Double click the ".exe" file to run it and you will get a similar Odin window as shown below. Now connect your phone using the USB data cable to your PC. If the connection was successful you will get an added message in the "Odin" app.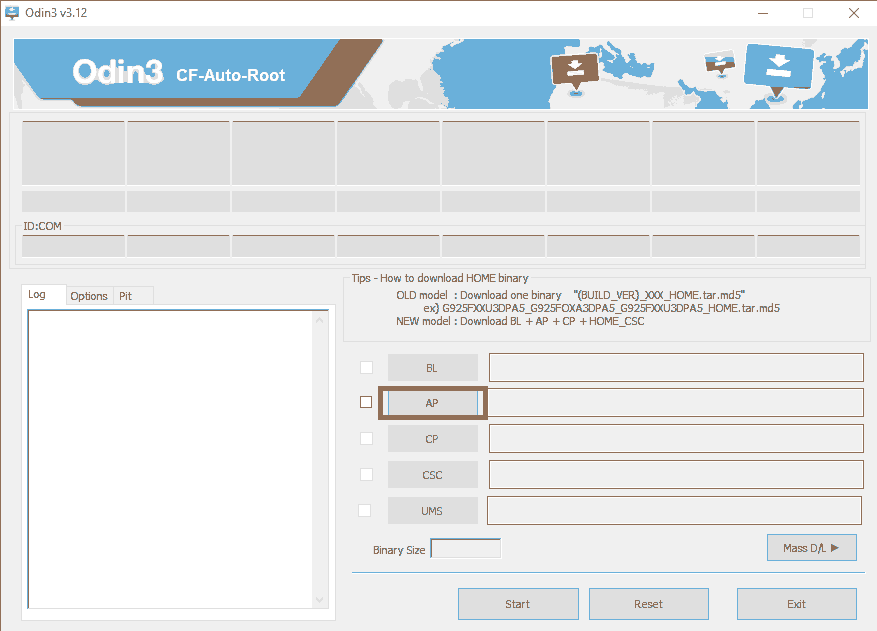 Now click the "AP" button in the Odin window and select the "image.tar.md5" file. This is from the "image" folder (mentioned in step no: 5). Once done please click the "Start" button in the Odin app to initiate the rooting process.
When the rooting process is started you don't need to intervene any further. After every rooting steps has been finished Galaxy A6 SM-A600F will reboot. You will also get a "Pass" message from the Odin screen. If you still want to double check the root success you may do so by using any root checker app which can be installed from the official Google Play Store.
That's it guys, please don't forget to like/share in the social networking sites if this tutorial was helpful.
Normal Queries For This Tutorial:
How To Root Galaxy A6 SM-A600F Running On Android 8.0 Oreo Using CF AutoRoot On Desktop PC?
If you have faced any issues while trying to root Samsung Galaxy A6 SM-A600F running on Android Oreo 8.0, please feel free to post it in the comment section below, don't worry I will help you as fast as I can.
If "How To Root Galaxy A6 SM-A600F On 8.0 Oreo Using CF AutoRoot?" tutorial really helped you, please give a like/share on social networking websites by using the below given buttons.