Many of you might be facing this issue on your Samsung Galaxy Android Smartphone, the contacts saving issue. When you try to save a contact, either your phone gets frozen or it will take a lot of time to save, and in the end you will get an error message like, "unable to save contacts" or "'Unfortunately, Contacts has stopped".
So what to do to solve this issue. Please don't worry because we can solve this by executing a few simple steps.
Steps to resolve contacts saving error on a Galaxy Smartphone
Method – 1 for new Galaxy Smartphones (with One UI, Android 10, 11, 12, 13)
To resolve this issue on newer Galaxy Smartphones you just need to go to Settings->Apps->Contacts. Now tap on Storage and perform "Clear Cache" & "Clear Data". Please don't forget to take a complete backup of your contacts before proceeding with the above steps.
Once done the errors like "unable to save contacts" or "'Unfortunately, Contacts has stopped" will be gone for ever.
Method – 2 for old Galaxy Smartphones (without One UI)
1. First you need to take a complete backup of your contacts to your SD card. For that please follow the below steps.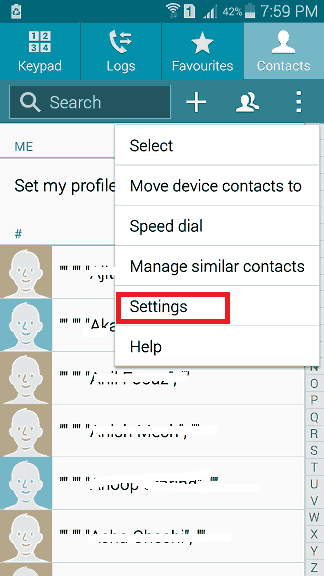 Open contacts app and tap on "Settings".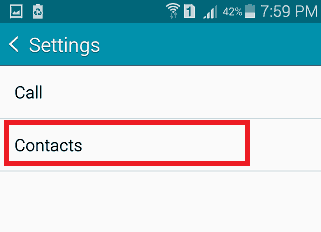 Here tap "Contacts".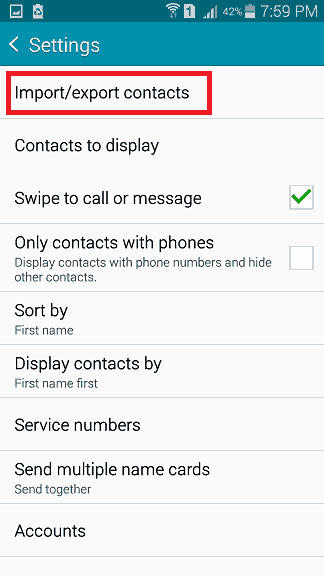 Now please click Import/export contacts.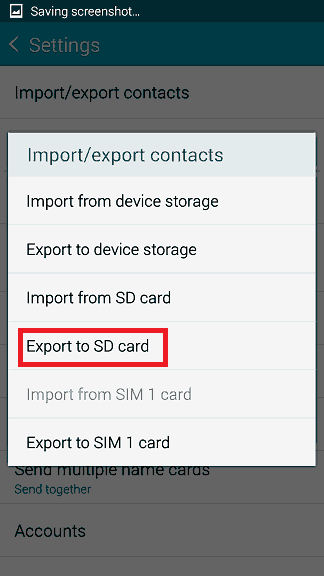 Then tap on "Export to SD card".
2. Once you have successfully backed up your contacts please open phone "Settings".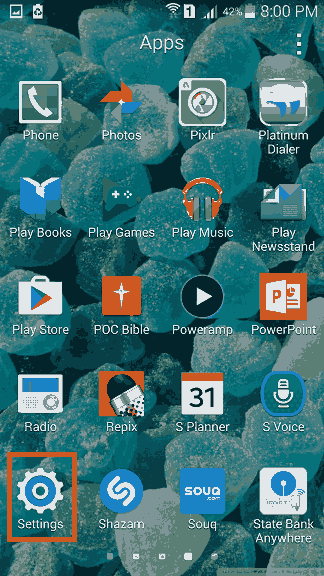 In the settings tap on "Application Manager" and select the "Contacts" app.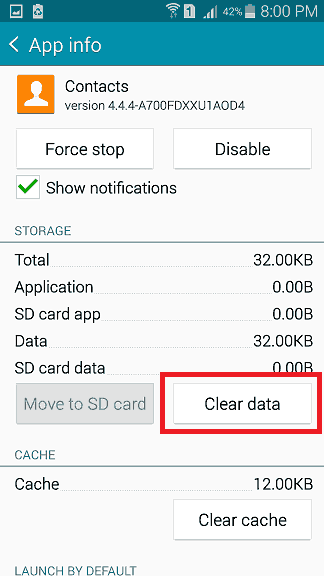 Now tap on "Clear data". Once done restore your contacts from the SD card.
If the issue is still persisting then please backup your complete phone data and do a factory data reset, also try to update the phone with the latest available firmware. In my case updating the firmware resolved the issue.
This method is compatible on all Samsung Galaxy Smartpones like Samsung Galaxy S7 Edge, Samsung Galaxy S7, Samsung Galaxy A7, Samsung Galaxy A8, Samsung Galaxy A9, Samsung Galaxy A5, Samsung Galaxy A3, Samsung Galaxy E5, Samsung Galaxy E7, Samsung Galaxy On5, Samsung Galaxy On7, Samsung Galaxy S6 Edge, Samsung Galaxy S6, Samsung Galaxy Note Edge, Samsung Galaxy Note 4, Samsung Galaxy S5, Samsung Galaxy Note 3, Samsung Galaxy Note 5 etc….
Normal queries for this tutorial
1. Contacts not saving on my galaxy smartphone.
2. Can't add any new contacts on my Galaxy Smartphone
3. Unable to save any new contacts on my galaxy phone
4. When trying to save new contacts it gets for frozen and not saving.
If you have faced any issues while trying to resolve the contacts saving issue on your Galaxy Smartphone, please feel free to post it in the comment section below, don't worry I will help you as fast as I can.
If "How To Resolve Contacts Saving Issue On Galaxy Smartphone?" tutorial really helped you, please give a like/share on social networking websites by using the below given buttons.