Hi folks, this tutorial will help you to enable the WiFi Calling feature on your Samsung Galaxy Smartphone. The main highlight about this feature is that WiFi calling is absolutely free on most of the networks around the world.
However before going to the tutorial let me brief you what is WiFi calling first.
What is WiFi Calling?
WiFi calling is a feature that allows you to make and receive calls over a Wi-Fi network instead of cellular network. This feature is especially useful when you are in an area with poor cellular coverage but have a stable Wi-Fi connection. When using Wi-Fi for calls, you can experience zero expense, better call quality, reduced call drops, and the ability to make calls even when you have no cellular signal.
Steps to enable WiFi Calling on Galaxy Smartphone
There are two methods are there for enabling WiFi Calling.
Method 1
1. Open app drawer and tap on "Settings".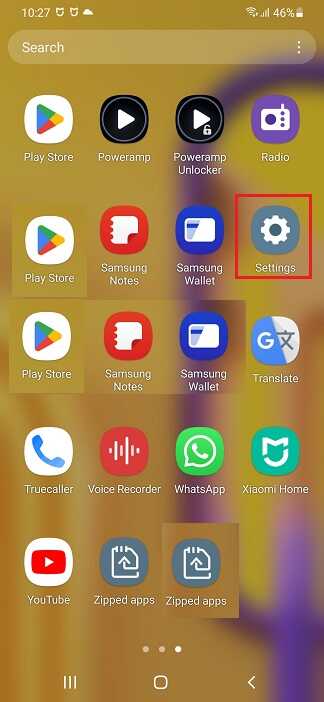 2. When you get the below page tap on "Connections".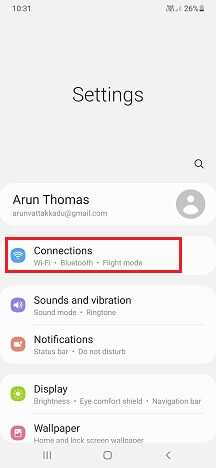 3. Now in connections menu tap on the slide switch adjacent to "WiFi Calling" to enable it.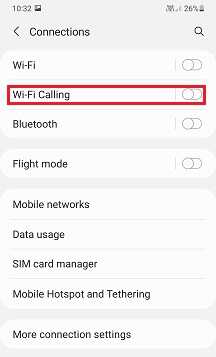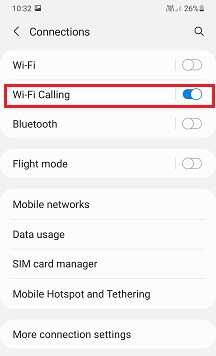 Method 2
This is the simplest method.
To enable slide down the notifications menu. Here tap on "WiFi Calling" to enable it.
Normal Queries
Enable WiFi calling feature on Samsung Galaxy
How to call using WiFi on Galaxy Smartphone?
If you have faced any issues while enabling "WiFi Calling" on Galaxy Smartphone, please feel free to contact us, don't worry we will help you as fast as we can.
If "How To Enable WiFi Calling On Galaxy Smartphone? (2 Methods)" tutorial really helped you, please give a like/share on social networking websites by using the below given buttons.