Hi folks, this tutorial will help you to list out all the Samsung Galaxy Core Plus Secret Codes for the models G3500 and G3502.
In this article I am going to disclose all the possible secret codes of your favourite Samsung Galaxy Core Plus. These codes are compatible on all Samsung Galaxy Core Plus variants like Samsung Galaxy Core Plus G3500 and Samsung Galaxy Trend 3 G3502 Dual SIM.
Please note that SamsungSFour.Com will not be liable for any damage caused as result of executing these codes. Kindly proceed at your own risk.
How To Enter Secret Codes?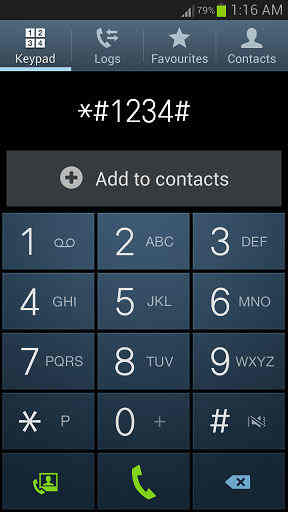 Like shown in the above screen shot just type in the codes in  your dialing pad and it will just execute.
If you are still confused please have a look at this demo tutorial video.
All Secret Codes for Samsung Galaxy Core Plus
To enter general test menu: *#0*#
To check hardware version: *#2222#
To check the IMEI Number: *#06#
To check software version: *#1111#
To check complete battery status: *#0228#
To check software and hardware info: *#12580*369#
To full factory reset (

No Confirmation

): *2767*3855#
If any of the codes are not working or you have any other useful codes with you which are not published here, please feel free to post it in the comment section below so that everybody will benefit from it.
If "All Samsung Galaxy Core Plus Secret Codes (G3500, G3502)" tutorial really helped you, please give a like/share on social networking websites by using the below given buttons.