This tutorial will help you to hard reset (format) your Samsung Galaxy S4.
Here we are providing all three methods, using menu buttons, from settings menu &  using code.
Please make sure that you took a complete backup of all your apps, contacts, notes etc. before resetting your Galaxy S4 as this process deletes all the data in your phone memory.
How to take backup of your Samsung Galaxy S4?
Step 1
Follow this path: Settings->Account->Backup and Reset
Step 2
Alternately you can back up all your app data by installing this dedicated backup app; "App Backup & Restore" from play store: https://play.google.com/store/apps/details?id=mobi.infolife.appbackup&hl=en
Now we can turn to our real topic, resetting your Samsung S4
1. Hard Resetting using Hard Buttons to hard reset Galaxy S4

First switch of your phone, while your s4 is in the power down state press and hold Volume up + Home button and press "Power" button. Hold the buttons until the phone vibrates, now you will see a screen with android logo, now please release all buttons. After this you will get a menu with the option, "Wipe data/Factory reset". You can toggle through the menu using Volume Down button, and you can use "Power" button to select an option. Now select the option and press power button.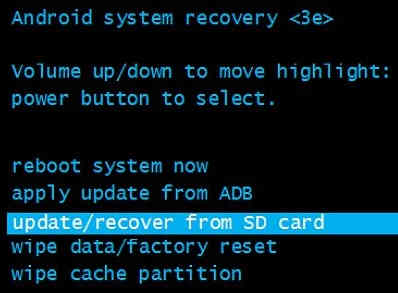 Your phone will reboot after successful hard reset, if it's not rebooted then try the option "reboot system now".
Follow this path: Settings->Account->Back up and Reset->Factory Data Reset->Erase Everything.
3. Hard Resetting using Secret Code
 Enter *2767*3855#
If "How To Hard Reset Galaxy S4 Using Code, Button & from Settings?" tutorial really helped you, please give a like/share on social networking websites by using the below given buttons.