This tutorial will help you to enter your Samsung Galaxy S3 into the Download Mode. By entering into download mode you will be able to flash firmwares, root, install custom ROM's etc. Please proceed with caution because playing around in download mode without knowing what you are doing is really dangerous.
What is Download Mode?
"Download mode" on a Samsung Galaxy device refers to a special mode that allows you to connect your device to a computer and use certain software tools to update or modify the device's firmware. This mode is often used for tasks like flashing custom ROMs, updating the firmware, or unbricking a device.
Steps to enter Samsung Galaxy S3 into download mode.
1. First please shutdown your Samsung Galaxy S3 Smartphone.
2. Now press and hold "Home" + "Volume Down" and "Power" buttons at the same.
3. Wait till you get the warning message, once you get the warning message release all the buttons and press "Volume Up" button to enter  "Download Mode". Once you have entered the "Download Mode" you can see a green bot with "Downloading" message. Please check the below image and if you are seeing a similar screen, your Galaxy S3 is in download mode.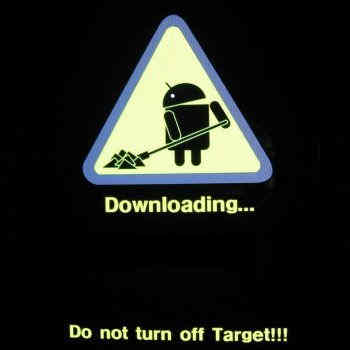 If "How To Enter Samsung Galaxy S3 In Download Mode?" tutorial really helped you, please give a like/share on social networking websites by using the below given buttons.