Hi friends, this tutorial will help you to install Lineage OS 14.1 CyanogenMod on all your Samsung Galaxy S5 Variants.
Image Credit: The LineageOS Project.
As you all know (maybe not all) the Cyanogenmod is now Lineage OS, few months before the number one custom ROM company has been shutdown officially but with a new custom OS from the same developers. The  Lineage OS was released on January 2017.
As of now Lineage OS holds all the features which was there in the original Cyanogenmod custom ROM version.
Compatible Models
In this tutorial we are going to guide you through the whole process of installing the Lineage OS 14.1 on your favourite Samsung Galaxy S5, Galaxy S5 (KLTE), Galaxy S5 Australia, Galaxy S5 China, Galaxy S5 Korea, Galaxy S5 Sprint, Galaxy S5 USC, Galaxy S5 Verizon, Galaxy S5 Vodafone, Galaxy S5 Duos, Galaxy S5 Duos China, Galaxy S5 (International 3G), Galaxy S5 LTE-A and Galaxy S5 Plus.
Before doing any of the steps below please make sure that you have made a complete backup of your phone.
Steps to install Lineage OS 14.1 on Samsung Galaxy S5, all versions
1. First please install TWRP on your Galaxy S5. Please download TWRP from here. Find your device from the list and download the correct file.
Please follow below tutorial to install TWRP;
2. Now please download the corresponding Lineage OS 14.1 on your PC desktop from this link and copy it to your Galaxy S5's SDCard.
3. Once TWRP is installed on your Samsung Galaxy S5 and the Lineage OS 14.1 zip file is copied to the phone's SDCard , please boot into TWRP recovery mode by pressing and holding "Volume Up+Home+Power" buttons at the same time. Alternately you can try dedicated tutorials given below to enter into recovery mode.
4. Once in recovery mode tap on "Wipe"and tap on "Advanced Wipe".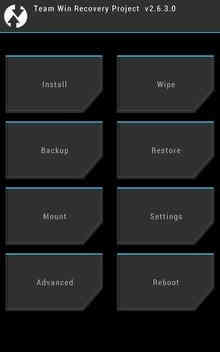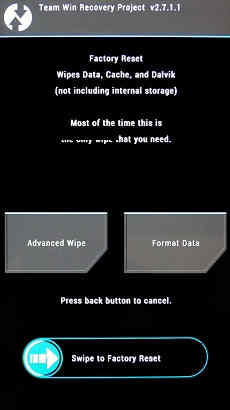 Now select every other partition other than the Internal Storage.
5. Once done go to TWRP recovery mode homepage and tap on "Install" and select the LineageOS zip package which you have already downloaded and copied to your phone SDCard.
6. Now once the zip file is selected swipe to flash it with the LineageOS on your Samsung Galaxy S5.
Please note the flashing process will take somewhere around 30 min so don't panic.
That's it guys! now when your S5 restarts it will ask for all the preliminary configurations which you normally do when you buy a new Android phone….Now sit back, relax and enjoy the all new LineageOS on your Samsung Galaxy S5.
Normal queries for this tutorial
1. How to install Lineage OS 14.1 on Samsung Galaxy S5?
2. How to install Cyanogenmod 14.1 on Samsung Galaxy S5?
If you have faced any issues while trying to install Lineage 14.1 (CyanogenMod) on Galaxy S5, please feel free to post it in the comment section below, don't worry I will help you as fast as I can.
If "How To Install Lineage 14.1 (CyanogenMod) On All Samsung Galaxy S5 Variants?" tutorial really helped you, please give a like/share on social networking websites by using the below given buttons.