This tutorial is for those who are really fed up with Samsung Galaxy S5 touch tones (or sounds). Seriously guys when I bought my first touch screen smartphone it was really annoying to hear a sound at every touch. I found myself a cure for that 7 years before, still even after almost a decade I feel the same. I know lot of guys who feel the same, that's why I came up with this tutorial.
This tutorial will help you to disable the Touch Tones (or sounds) on your Samsung Galaxy S5. This method is compatible on all Samsung Galaxy S5 variants like SM-G900F, SM-G900H, SM-G900R4, SM-G900V, SM-G900RZWAUSC (U.S. Cellular) and SM-G900W8 (Canadian LTE).
Steps to disable the touch sounds on your Galaxy S5
1. Please click on "Settings" in the menu.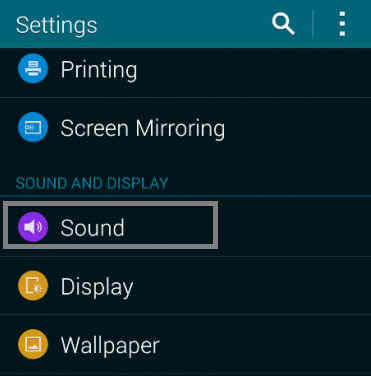 Then you will see a similar menu like the one given above.
2. Please click "Sound" there.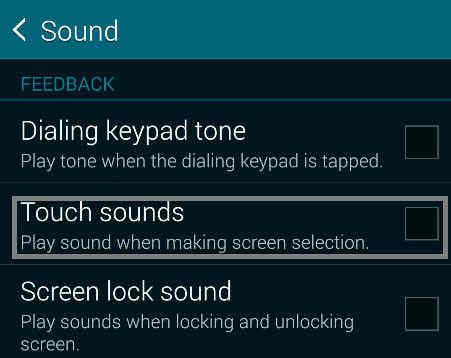 Once you click "Sound" you will see a similar menu like the one given above. There please remove the check mark for "Touch sounds". That's it, you are all done.
You can also disable "Dialling keypad tone" and "Screen lock sound" from the same menu.
If "How To Disable Touch Sounds on Samsung Galaxy S5?" tutorial really helped you, please give a like/share on social networking websites by using the below given buttons.