Most of you may have nightmares when crossing the thought of a faulty Galaxy Android Smartphone or upgrading to a new one. The main concern which comes to your mind will be, how can I backup and restore the old data to my new phone? Not anymore because we have written a detailed tutorial keeping people like you in mind.
This topic covers the detailed steps to make a backup of your phone through your Galaxy account on your Samsung Galaxy Android Smartphone. All you need is a working Galaxy account on your phone.
With this you can backup your SMS, Emails and all the phone records including the contacts, just need a stable data connection.
Steps to backup and restore a Galaxy Smartphone files/data using a Galaxy account
First go to the "Settings" menu and tap on "Cloud" to open it.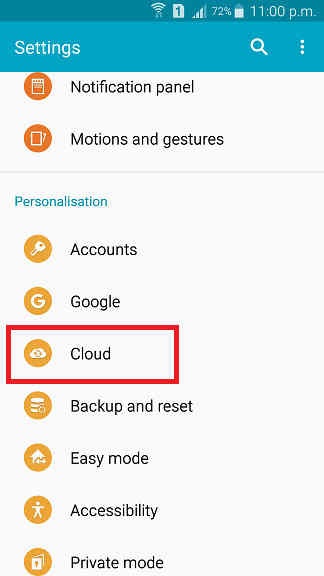 Once opened you will get the below screen on your Galaxy Smartphone. Now you will be able to see the Galaxy account linked with your phone. If it's not there please add one now.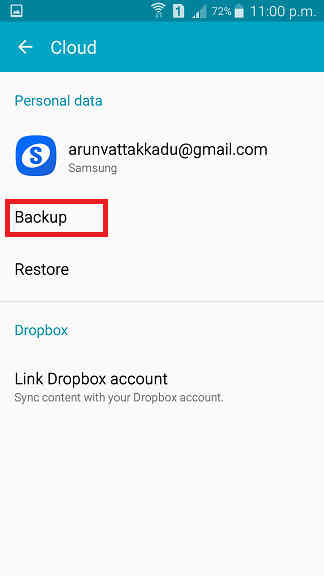 Too make backup please tap on "Backup" and the below page will open. Here you can turn on the "Auto back up", to turn on just toggle the switch there.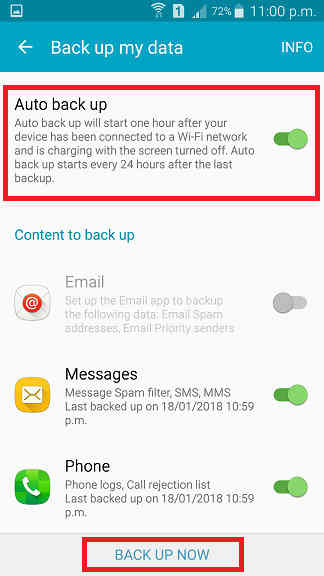 Also in the above page you will be able to select which all things you need to include in the backup like Email, Messages (SMS), Phone etc.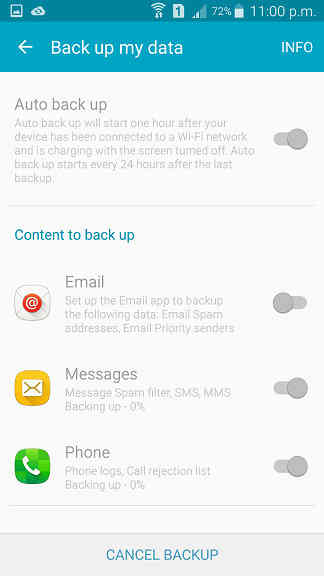 If you opt for manual backup please click on the "BACK UP NOW" button in the bottom of the same page, you will be able to see the progress once the process starts.
Now when you want to restore the data just go to the "Cloud" main menu and tap on "Restore" there. But please make sure that when changing the phone don't forget to login to the same Galaxy account as your old phone.
Hope this tutorial helped.
Normal queries for this tutorial
How to backup your Galaxy Smartphone data using a Galaxy Account?
How to restore your Galaxy Smartphone data to a new phone using a Galaxy Account?
If you have faced any issues while trying to backup or restore your phone using the Galaxy account, please feel free to post it in the comment section below, don't worry I will help you as fast as I can.
If "How To Backup/Restore Your Galaxy Smartphone To Galaxy Account?" tutorial really helped you, please give a like/share on social networking websites by using the below given buttons.